Yorkshire Terrier
$109.95
Regular price
$138.95
Shipping: 7-10 Work Days
Number Of Bricks: 800
Age range: 7+
Average Build Time: 8–12 Hours
Bricks are made of recyclable plastic and packed in sustainable carton boxes
Product opens in a new tab.
Personalize Your Pet Kit!
Create a personalized pet kit!
FREQUENTLY ASKED QUESTIONS
What's included in the package?
What is the difference between normal & large
Are these made with LEGO bricks?
Can you change the color?
Do all kits include Inlock technology?
How long and how much is shipping?
What if i cannot find my breed?
No Glue Needed
Interlock bricks just like LEGO and lock them together with our screws and screwdriver.

This will keep your masterpiece intact!
Pick The Right Size
The difference between normal and large-sized kits is the size of the bricks. The brick count stays the same
Build Your Very Own Yorkshire Terrier
Designed to the detail to show your love and respect for Yorkshire Terrier
Two Different Sizes
Pick a size that works best for display in your beautiful home!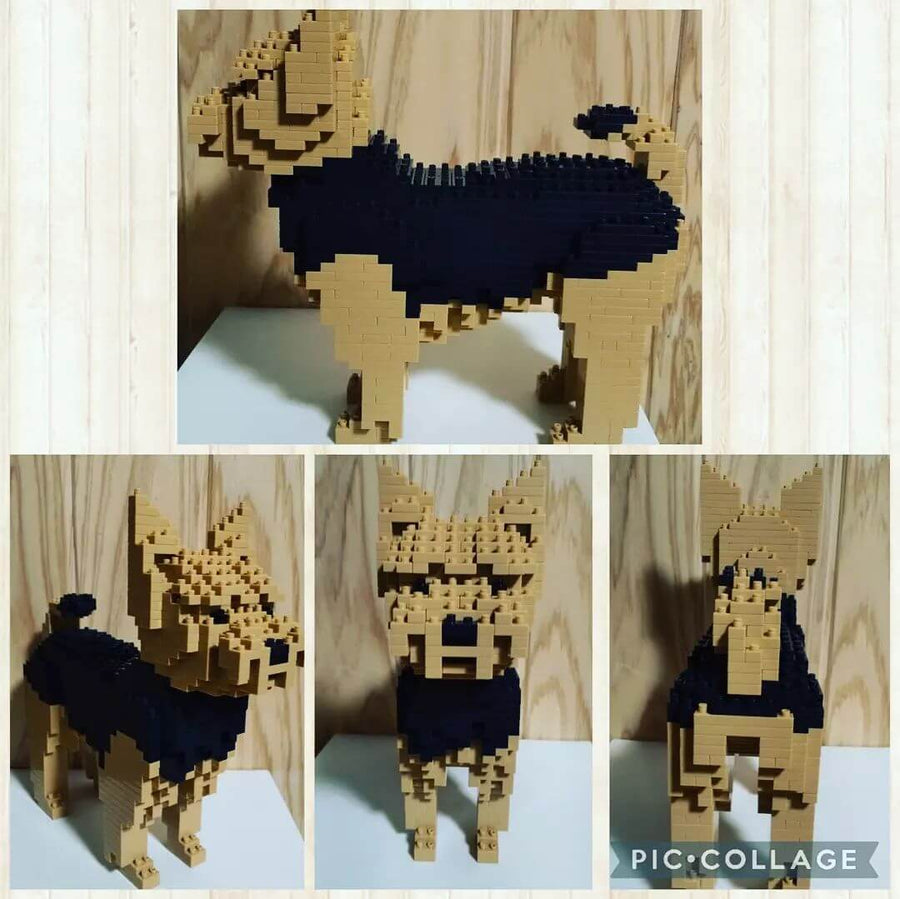 Unique Collectible
Three standard colors to choose from. Want to personalize it further? Pick up a colored brick set and customize it at home!
A Build Of Epic Proportions
Display your love for Yorkies by tributing it in your home!
Did not receive
I contacted united doggos multiple times to which they stated contact the post office. The post office deferred me back to united doggos. This is a never ending circle of hell. Just wanted this for my daughter for Christmas, to which I paid extra to have delivered sooner, and they stated it was being delivered on 12/31
>> replied:
Hello Katie,
We're a bit confused about why you're framing the story in this way.
You asked us where your package was on January 1st, and we told you that your package had been delivered according to USPS tracking number, and if it was not delivered to your address (meaning USPS has delivered it to the wrong address), you need to contact USPS about where they have left your package, as we cannot directly help you in that particular situation.
We can only contact postal services for investigations, and we could've started that if you had updated us about USPS's response.
There have also been no extra payments made for express deliveries.
We felt like this needed to be clarified, as our support team is always ready and responsive to visitors and customers that have questions or require help.
We're still available to help anytime.
Delivery was fast and making the building kit took some time but my yorky has a new friend for life.🤣
Cute and very fun and challenging to build!