Tonkinese Cat
$124.95
Regular price
$166.99
Number Of Bricks: 1320+
Age range: 10+
Average Build Time: 8–16 Hours
Product opens in a new tab.
Personalize Your Pet Kit!
Create a personalized pet kit!
The world's 1st unbreakable building kit. Challenge your creativity and show love for your favorite monuments!
FREQUENTLY ASKED QUESTIONS
What's included in the package?
What is the difference between normal & large
Are these made with LEGO bricks?
Are you able to customize designs?
Do all kits include Inlock technology?
How long and how much is shipping?
What if i cannot find my breed?
Multiple Postures & Colors
Over three different postures & two colors, with about 1300+ pieces
Show Your Cat Love!
Carefully recreated to the detail, so that you can build and display your favorite cat in your home or office!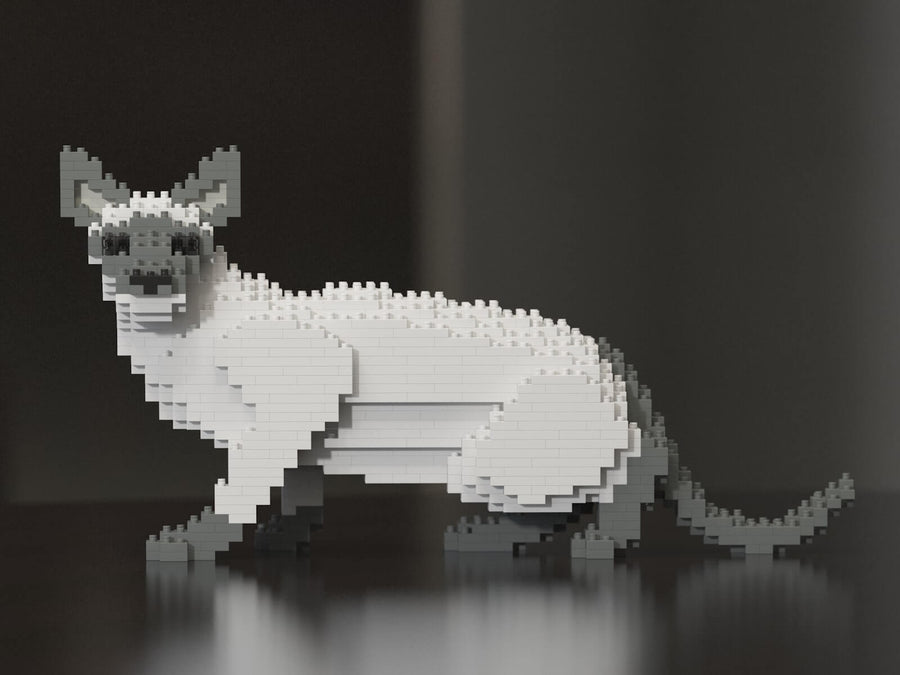 Unique & Challenging
The Tonkinese Cat lets you showcase your creativity and add personality to your space. Display a heartfelt tribute to your favorite pet!
No Glue Needed
Interlock bricks just like LEGO and lock them together with our screws and screwdriver.

This will keep your masterpiece intact!
A great gift
My sister's husband is allergic to cats, but has always loved to build things like puzzles, legos, etc. I thought this would be a great gift and an amazing prank! I handed him his new tonkinese kitty in a cat carrier under a blanket and he and my sister just about had a heart attack each! Once they opened the bundle up, however, he was really excited. It was a great gift and a great compromise haha