Orange & White Cat
$129.95
Regular price
$172.99
Number Of Bricks: 1600+
Age range: 10+
Average Build Time: 8–16 Hours
Product opens in a new tab.
Personalize Your Pet Kit!
Create a personalized pet kit!
The world's 1st unbreakable building kit. Challenge your creativity and show love for your favorite monuments!
FREQUENTLY ASKED QUESTIONS
What's included in the package?
What is the difference between normal & large
Are these made with LEGO bricks?
Are you able to customize designs?
Do all kits include Inlock technology?
How long and how much is shipping?
What if i cannot find my breed?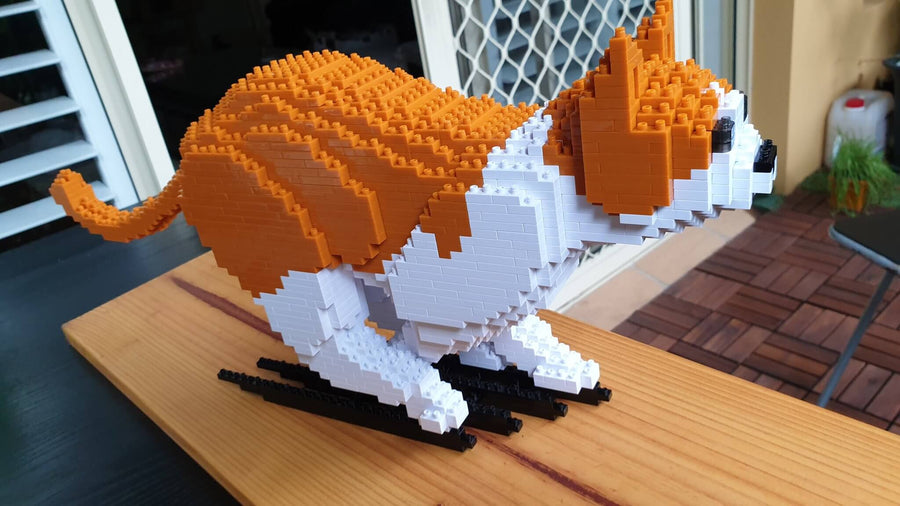 Multiple Postures
Over six different postures with about 1600+ pieces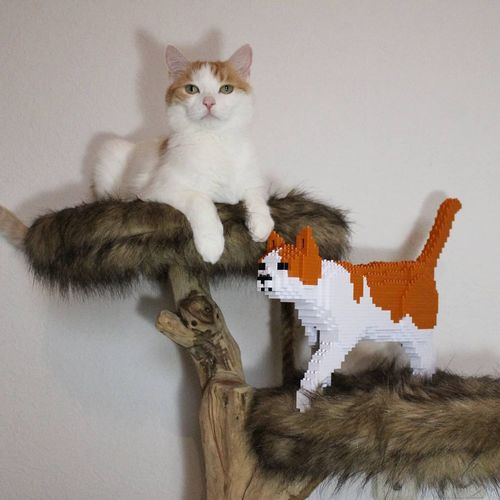 Show Your Cat Love!
Carefully recreated to the detail, so that you can build and display your favorite cat in your home or office!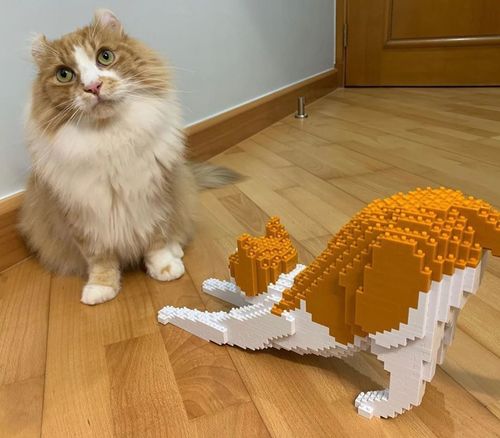 Unique & Challenging
The Orange & White Cat lets you showcase your creativity and add personality to your space. Display a heartfelt tribute to your favorite pet!
No Glue Needed
Interlock bricks just like LEGO and lock them together with our screws and screwdriver.

This will keep your masterpiece intact!
Impressive!
I got this for my 17 year old daughter as the orange and white looks exactly like her cat Enzo. The kit actually has tiny screws to connect each piece which was great because her cat likes to knock things off her shelves and dressers. If this thing drops to the ground, it will stay intact and not break apart. She and her cousin had a blast putting it together. The quality is top notch. Very happy with my purchase.
Challenging fun
This kit is challenging, but engaging. My son and I have been working on it for the past few weeks, and have had a lot of fun doing it! It's a great way to pass the time, and a great way to get away from video games and devices, and getting back to spending quality time with my son. I bought this kit for him for Christmas, but I'm having just as much fun as he is creating our cat.