Jack Russell Terrier
$109.95
Regular price
$138.95
Shipping: 7-10 Work Days
Number Of Bricks: 840
Age range: 7+
Average Build Time: 8–12 Hours
Bricks are made of recyclable plastic and packed in sustainable carton boxes
Product opens in a new tab.
Personalize Your Pet Kit!
Create a personalized pet kit!
FREQUENTLY ASKED QUESTIONS
What's included in the package?
What is the difference between normal & large
Are these made with LEGO bricks?
Can you change the color?
Do all kits include Inlock technology?
How long and how much is shipping?
What if i cannot find my breed?
No Glue Needed
Interlock bricks just like LEGO and lock them together with our screws and screwdriver.

This will keep your masterpiece intact!
Pick The Right Size
The difference between normal and large-sized kits is the size of the bricks. The brick count stays the same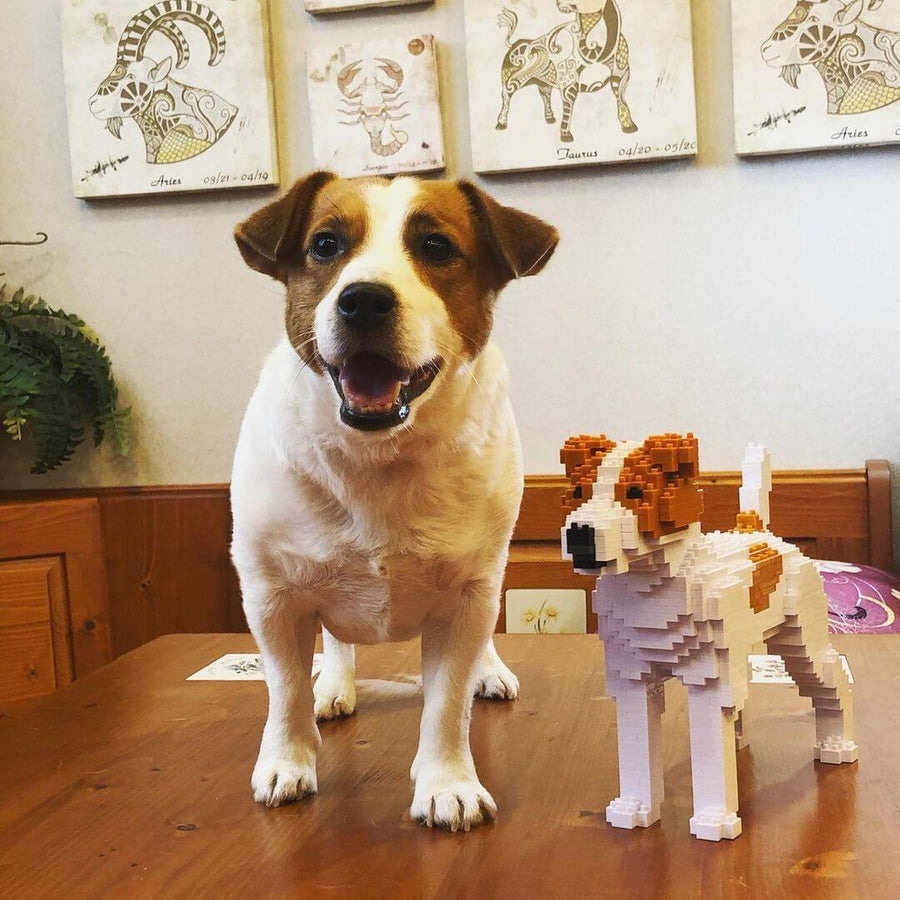 Build Your Very Own Jack Russell Terrier
Designed to the detail to show your love and respect for Jack Russell Terrier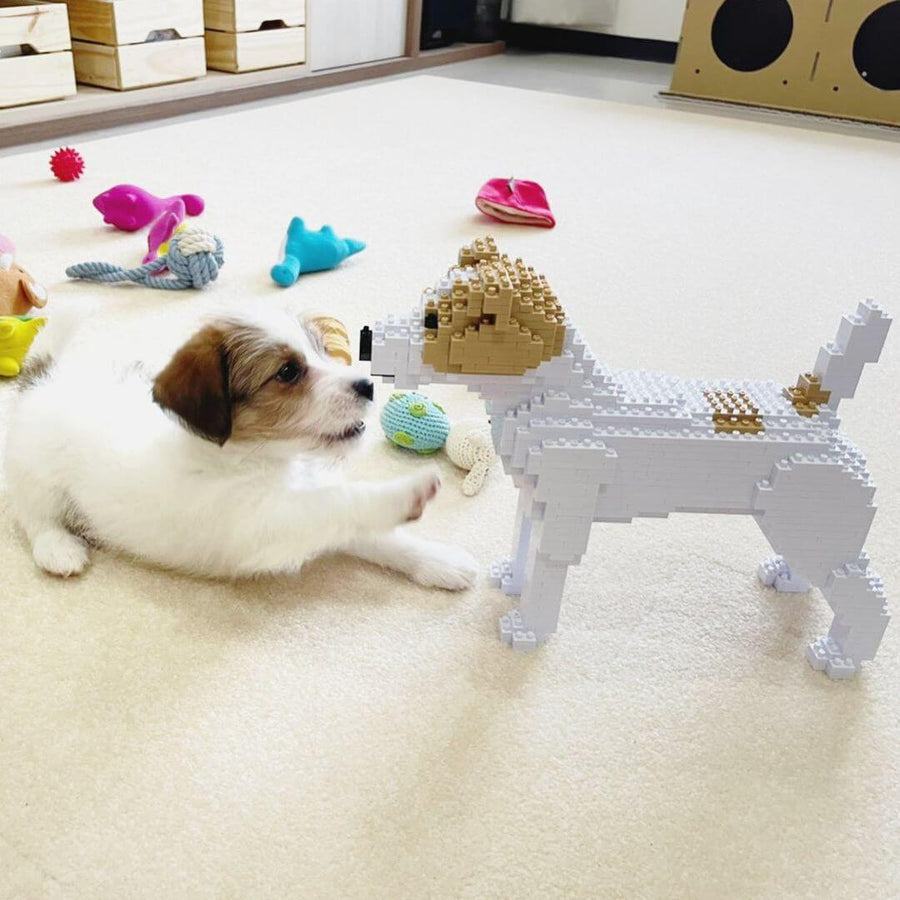 Two Different Sizes
Pick a size that works best for display in your beautiful home!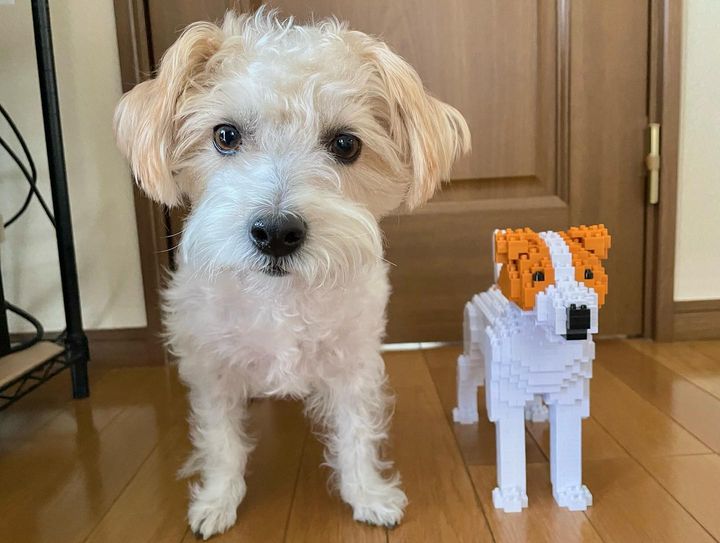 Multiple Colors
Multiple colors to choose from. Want to personalize it further? Pick up a colored brick set and customize it at home!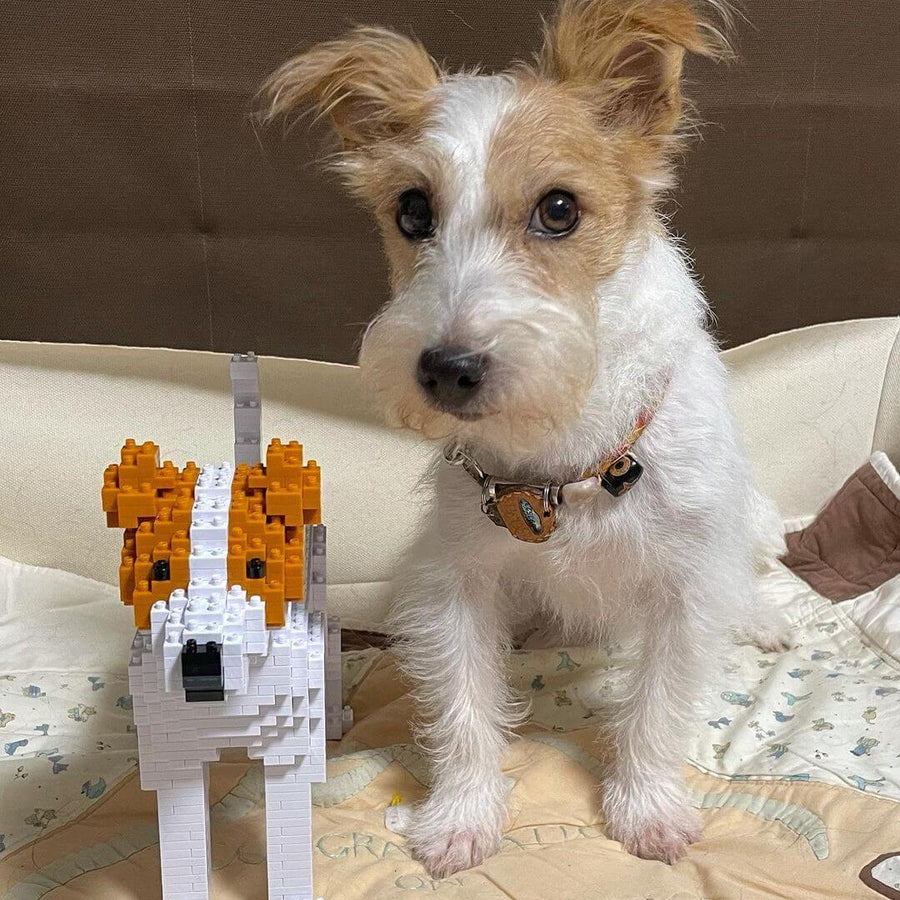 A Build Of Epic Proportions
With over 840 pieces, the Jack Russell Terrier kit is a true challenge for dog fans.
Just like a 2nd pet!
This was a fun and easy build for the whole family. Lenny the 'real dog' was a little upset at first of the new intruder... but settled down to become great friends. Love all the positive comments from friends who visit. Love it!
Adorable Jack Russel Terrier
My 10 yr. old grandson adore him and build him on Christmas Day. This dog is brown and white and looks just like his real dog. I would recommend these buildempets to any one who likes to build with legos.
Christmas gift
I got this for my son as a Christmas gift. I'm sure he's gonna love it since it looks like his dog, Jalapeño, aka Hal
Dexter the Jack Russell Terrier
I bought this to build for my daughter because it resembles her beloved Dexter. She flipped for it. So I bought one for myself in the black and white because that one resembles my Molly. Can't wait to get her built!