American Bully
$114.95
Regular price
$144.95
Shipping: 7-10 Work Days
Number Of Bricks: 1110
Age range: 7+
Average Build Time: 8–12 Hours
Bricks are made of recyclable plastic and packed in sustainable carton boxes
Product opens in a new tab.
Personalize Your Pet Kit!
Create a personalized pet kit!
FREQUENTLY ASKED QUESTIONS
What's included in the package?
Where can i find the dimensions?
What is the difference between normal & large
Are these made with LEGO bricks?
Can you change the color?
Do all kits include Inlock technology?
How long and how much is shipping?
No Glue Needed
Interlock bricks just like LEGO and lock them together with our screws and screwdriver.

This will keep your masterpiece intact!
Pick The Right Size
The difference between normal and large-sized kits is the size of the bricks. The brick count stays the same
Build Your Very Own American Bully
Designed to the detail to show your love and respect for American Bully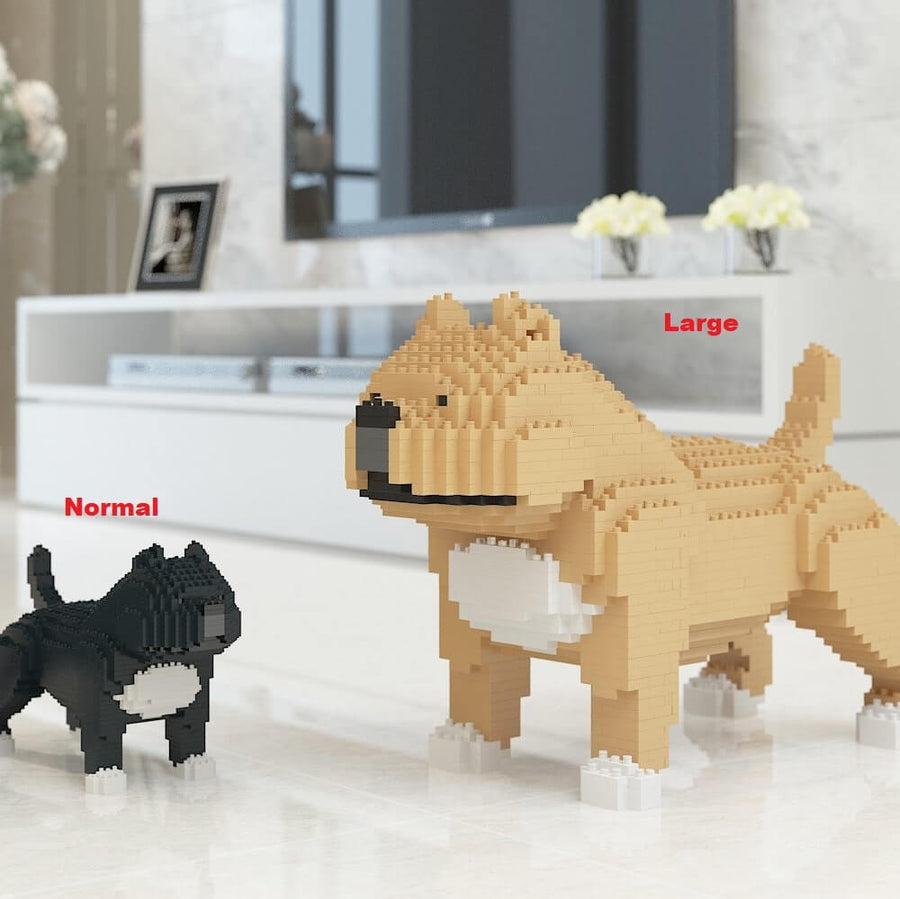 Two Different Sizes
Pick a size that works best for display in your beautiful home!
Multiple Colors
Multiple colors to choose from. Want to personalize it further? Pick up a colored brick set and customize it at home!
A Build Of Epic Proportions
With over 1110 pieces, the American Bully kit is a true challenge for dog fans.
I love my new building kit its cute and a lot of work to make . awesome!